Carrot natural food powder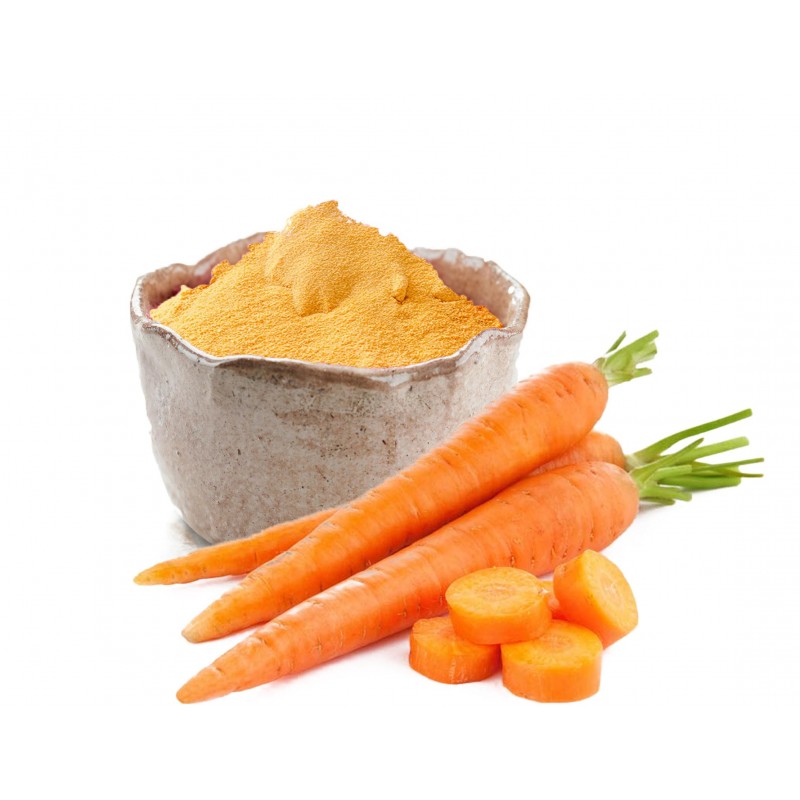 Carrot Powder is produced using innovative technology of vortex drying (at extremely low temperatures), which allows to preserve all the useful properties and the original taste of the fresh product.
Dry powders derived from carrots can be widely used in the food industry as:
natural food coloring agents (cookies, cakes, candy, ice cream, dairy products, chewing gum), as with a small mass of powder, have a good coloring ability;
flavoring additives and fillers, food seasonings;
raw materials for production of sauces, various puree concentrates, kissels, mousses and so on;
additives for development of technologies of production of food of preventive, dietary and medical appointment.
Only domestic raw materials are Used!