Apple natural food powder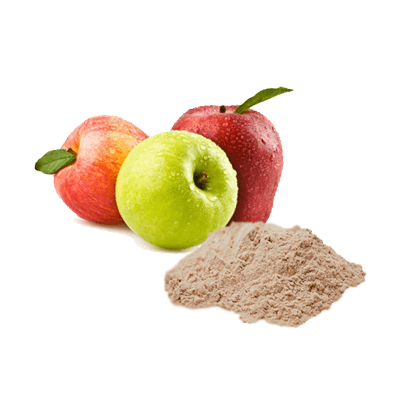 Apple powder is produced using an innovative technology of vortex drying (at extremely low temperatures), which allows you to preserve all the useful properties and the original taste of the fresh product.
Apple powder is actively used in the modern food industry as:< / p>
additives, in particular for the manufacture of dietary Supplements< / li>
dairy products
Breakfast cereals
soft drinks (juices, kissels)
confectionery products (as filling).
Nutritional value of Apple powder is the content of vitamins and minerals, which can be stored for up to two years. Apple powder can be used as a filler that changes the taste and color of the product.
only domestic raw materials are Used!