Disposal of pig effluents
The Equipment for the disposal of swine waste
Currently, there is a tendency of pig breeding intensification in the Russian Federation. Modern pig-breeding enterprises with a high concentration of livestock in small areas require strict compliance with veterinary and sanitary and zoo-hygienic measures, which are the basis for the successful conduct of the industry. A number of problems of industrial pig farming include the disposal of manure. At pig-breeding enterprises waste is accumulated, which in case of their irrational use poses a great danger to the environment, as well as to humans and animals in epizootological terms.
---
Cccording to the world health organization, manure is a factor in the transmission of more than 100 infectious animal diseases, including African swine fever.
Currently, the most appropriate method for processing pig manure is cavitation disinfection.
Working principle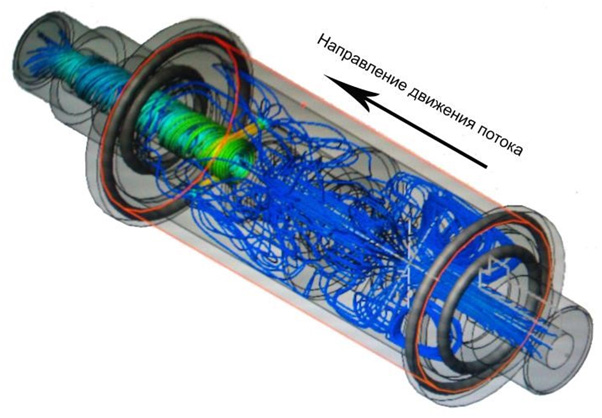 Cavitation (from lat. cavitas– emptiness, cold boiling liquid) – the phenomenon of education in the fluid cavities filled with gas, steam or their mixture (the so-called cavitation bubbles, or caverns).
Cavitation bubbles are formed in those places where the pressure in the liquid becomes lower than a certain critical value of RCR (in the real liquid RCR is approximately equal to the pressure of the saturated vapor of this liquid at a given temperature). They exist for a negligible amount of time and then collapse. When bubbles collapse, the local temperature reaches 1000 °C, i.e., thermal and kinetic energy is released.
Microorganisms in the medium to be treated serve as centers of cavitation bubble formation. When cavitation treatment occurs complete or partial destruction of the cell membrane of microorganisms. (thermomechanical effect).
An Important result of cavitation treatment is the elimination of ammonia and hydrogen sulfide odor in treated manure.
The appearance of cavitation bubbles on the surfaces of bacteria, helminth eggs is accompanied by the formation of free radicals (OH)-, NO-2, N+, as well as the final products of their recombination of H2O2, HNO2, HNO3.
The Formation of hydrogen peroxide, free radicals and acids also has a detrimental effect on the microorganisms contained in the processed material.
Studies have found that in the process of cavitation treatment manure began to contain 27.5 times less fiber and 1.6 times more starch, ash content decreased 2.1 times, nitrogen – 5.4 times, fat – 14 times, while the sugar content remains the same.
Using the proposed method for processing of manure provides such physical and chemical processes that give the opportunity to convert the original mass of the manure in a biologically active fertilizer in a short time.
the Cavitation method of pig manure treatment makes it possible to use it immediately after decontamination as a natural organic fertilizer, which will reduce investment  in the construction of lagoons for the storage of liquid manure fraction or sites for storage and enzymatic treatment of solid manure fraction both in pig farms and farms.